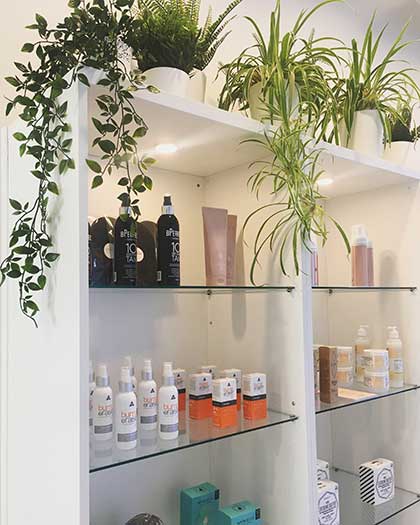 Here at Studio Wax, we are dedicated to providing our clients with the best spray tan possible. We only use superior tanning products and aim to provide a flawless full body tan thats a safe and healthy alternative to UV indoor or outdoor tanning. We will leave your skin glowing, while helping it remain healthy and wrinkle free!
Our goal is to give the right amount of colour for every occasion. Everyone has different expectations for their spray tan and we like to discuss the colour and the level of darkness desired with every client before their treatment.
All our spray tans are applied by a trained professional with a keen eye and precision to detail.
VANI-T
VANI-T organic tan & body range are being voted best in their category time and time again in leading beauty/fashion magazines and are used by countless celebrities make-up artists and models around the globe. The tan provides you with a perfect bronzed complexion that last up to 7 days. It fades 80% better than any other tan on the market.
Its also a great anti-flammatory and anti-irritant so those with eczema or psoriasis often benefit from the natural ingredients.
All their products contain:
All natural and organic ingredients
No petro-chemical, mineral oils or parabens
No artificial colours or fragrance
No animal testing
High in vitamins, active ingredients, luscious natural oils and pure botanicals.
VELOCITY
Velocity is the world's quickest, darkest, longest lasting rapid tan. The exclusive high performance spa formula is washed off after 3 hours and contains Quad Bronzing Technology, Australian Kakadu Plum, and Vitamins A & E for potent anti-aging and skin firming properties.
With Velocity you can achieve a flawless tan with supersonic speed and convenience. Now you don't have to wait for hours for your tan to develop or leave tan remnants on your sheets!
This is our most popular tan with many brides and bridesmaids making it their first choice of tan for their big day!
BELLAMIANTA
This Irish brand has taken the media by storm, and we love it as an alternative to the Vani-t range. This formula is more of an olive golden tone. Bursting with natural extracts, the quick drying formula hydrates the skin and provides an even coverage. That fake tan smell is eliminated through the use of odour neutralise technology.
Bellamianta tanning products contain one of the highest, premium grade DHA's along with natural fruit extracts such as Mango, Papaya and Goji Berry which work with the skins natural melanin to provide the signature golden tone.
The sumptuous formulas, enriched with shea butter and aloe vera are filled with natural moisturisers making it suitable for dry irritated skin.
The facts!!
Develops in 2-4 hrs
Quick drying formula
Golden olive tone
Transfer and water resistant
Odour neutralising technology
Even wear