Glow Candle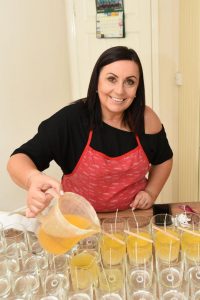 Another Irish owned brand that we just love here in the Studio…….
Glow Candle Company are candles made from 100% natural soy wax combined with pure essential oils to deliver a complete holistic experience. Glow Candle Company Kilkenny was created by Angela Hanlon beauty therapist and owner of Lionnir Beauty in Kilkenny. She a Reiki Master, Rahanni Master, Angel Therapist, and IET practitioner.
Angela has combined her expertise in the area of beauty, wellness, healing and spirituality with her business acumen to create an intuitively blended range of seven candles.
Unlike some candles that are heavily perfumed with artificial scents, Glow Candles are delicately fragranced with the 7 essential oils for optimal well-being, burn clean and are free of synthetics and chemicals. Hand poured in small batches, each Glow Candle burns for 40 hrs + .
Shop below to see our selected ones from the range, for more options and scents you can purchase at glowcandlecompanykilkenny.com
Showing all 2 results